CLICK HERE FOR APPLICATION INFORMATION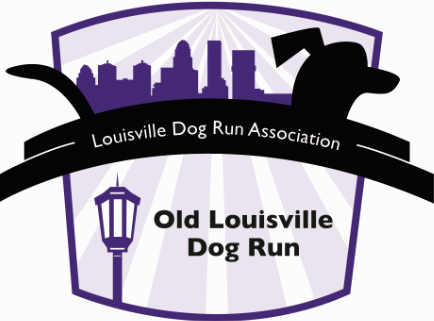 LATEST NEWS - SEPTEMBER 27
On Monday, September 26, 2011 Metro Parks conducted a public hearing for input on the Toonerville Trolley Park Master Plan, which included not one but two areas for the Old Louisville Dog Run (see yellow squares on the plan). The plan calls for two areas: one to be located on the existing grassy area towards the rear of the park and the other on the existing tennis court. Each area is approximately 100' x 115'. The idea is that the dog run on the tennis court would be used in inclimate weather and in the winter. The plan also calls for construction of sidewalks to promote pedestrian circulation within the park, trees, and building a new playground area near the historic gates. The next step is review by other governmental agenices. If approved, then a combination of Metro Council, LDRA and developer funds would be used to implement the plan. Please check back later for more information.





Got questions about the Old Louisville Dog Run Project? Click on the links below to find out more about the project and how you can help make it a reality:



Frequently Asked Questions

Project Wish List

Engraved Brick Project Information



PARK LOCATION & DESCRIPTION
Toonerville Trolley Park is a 2-acre park located in the heart of the Old Louisville Neighborhood at the intersection of Oak Street and Brook Street. The Louisville Dog Run Association is currently working with the Toonerville Trolley Neighborhood Association and Louisville Metro Parks to establish the Old Louisville Dog Run.






In November 2008, the LDRA submitted the Toonerville Dog Run Master Plan to Metro Parks for consideration. The master plan explained the need for and benefits of having a dog run in Toonerville Trolley Park and proposed three alternative locations for the dog run in the park. Upon evaluation of this master plan, Metro Parks has stated that their preferred alternative would be on the existing tennis courts. After some debate it was determined it would be best to leave the tennis courts as is and focus on using part of the grassy area located immediately south of the tennis courts. Currently the LDRA and members of the Old Louisville Dog Run Task Force are coming up with design options and an estimate on constructing a dog run facility. Please check back later to see how we progress!

If you have any questions, comments, or suggestions for the proposed Old Louisville Dog Run please email us at info@louisvilledogs.com.



---
If you have any questions please contact us at info@louisvilledogs.com.
Receive LDRA Information & Updates Via Email!
Enter your email address below and press "Submit"
to join our mailing list.


Last Updated September 27, 2011
Louisville Dog Run Association
P.O. Box 221611
Louisville, Kentucky 40252
502-867-9416
info@louisvilledogs.com