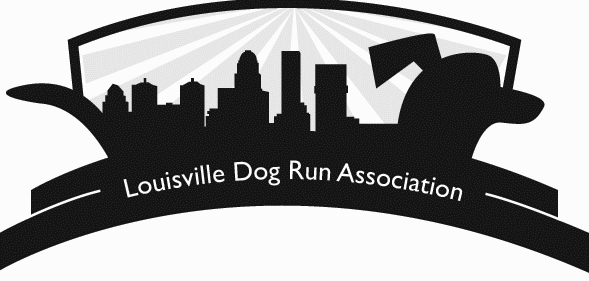 Here are some links which we feel you may enjoy. These links will lead you to more information on dog parks, adoption agencies, and other dog-related organizations in our community.



DOG PARK INFORMATION

Dogpark.com = Dogpark.com is a site with lots of information about starting a dog run in a community as well as lots of other dog related information.

Doggeek.com Dog Park List = Contains a national database of dog parks.

Friends of the Dog Park (Lexington) = This site contains information about the dog parks (that's right, they have multiple now) in Lexington, Kentucky.

Friends of Kenton Dog Park (Covington) = This site contains information about the Kenton Dog Park in Pioneer Park in Covington, Kentucky.



LOCAL LINKS

E.P. "Tom" Sawyer State Park = E.P. "Tom" Sawyer State Park is the home to the Sawyer Dog Park and a number of other activities. Visit their website to learn more about this wonderful park.

Feeder's Supply = A good locally-owned source for pet supplies, toys, food, and other things.

Louisville Metro Parks = The official website of Louisville Metro Parks, operators of 123 parks covering over 13,500 acres.

Top Dog Training, LLC Top Dog Training is the official dog training partner for the Louisville Dog Run Association and we are also recommended by area veterinarians. We offer private lessons, day training or board and train options for all puppies and dogs, regardless of breed. We provide free evaluations and when your dog's training is complete, we also include free maintenance lessons for the next year. Group classes are also available.

Veterinary Associates Stonefield = Veterinary Associates Stonefield is an animal hospital in Middletown which offers treatment for a wide variety of pets.

W.A.G.S. Pet Therapy = W.A.G.S (Working Animals Giving Support) is a local group dedicated to providing pet therapy services to those who need a little cheer in their lives. If you are interested in getting involved in pet therapy please visit their website (http://www.kywags.org).


ADOPTION AGENCIES
Animal Care Society = The Animal Care Society's prime purpose is to find new, caring homes for pets whose owners can no longer give them the love or care they need.

Central Indiana Lab Rescue & Adoption = CILRA is an all volunteer, non-profit organization whose goal is placing rescued, purebred Labrador Retrievers in suitable, loving homes.

Discovering Greyhounds and Adoption of Louisville = Their mission is to rescue ex-racing greyhounds and place them into loving and caring homes in the Louisville area.

Floyd County Humane Society = The Floyd County Humane Society is a not-for-profit organization (501c3) dedicated to reducing the pet overpopulation problem by providing financial assistance to pet owners for spaying and neutering dogs and cats.

Greyhounds of Shamrock = The Greyhounds of Shamrock is an organization whose goal is to place greyhounds into loving homes that will benefit both the greyhound and the pet adopter.

GRRAND = GRRAND (Golden Retriever Rescue & Adoption of Needy Dogs) is a Louisville/Lexington based non-profit all volunteer organization dedicated to brighter futures for displaced golden retrievers and to the education of the public regarding responsible pet ownership.

Kentuckiana Pug Rescue = Kentuckiana Pug Rescue is a non-profit rescue organization committed to helping all Pugs in need in the US states of Indiana and Kentucky.

Kentucky Humane Society = Founded in 1884, the Kentucky Humane Society/Animal Rescue League is a non-profit organization dedicated to serving companion animals and our community. The KHS provides and promotes the humane care of animals to create a more responsible and humane world.

Louisville Metro Animal Services = Although the main purpose of the Division is to enforce animal control laws, it also tries to help lost or unwanted pets find new homes.

Shamrock Foundation = The Shamrock Foundation is a non-profit organization whose mission is to end pet overpopulation, reduce the number of companion animals destroyed in local shelters, and to save or enhance the lives of animals in need in our community.


---
If you have any questions or want to receive our newsletter please contact us at info@louisvilledogs.com.
Last Updated Sept 10, 2014
Louisville Dog Run Association
P.O. Box 221611
Louisville, Kentucky 40252

(502) 876-9416
info@louisvilledogs.com