Here are some other off-leash dog areas in and around Louisville Metro that are not affiliated with our organization. This information is not kept up-to-date so it is highly recommended you contact the responsible party for information about these areas.

JEFFERSONSVILLE DOG PARK AT HIGHLAND PARK
Jeffersonville has opened it's first dog park at Highland Park, located at the end of Spruce Drive off Plank Road. The Park is divided into 2 enclosed areas. One acre is designated for large, active dogs over 25 lbs, and includes some agility equipment. A separate 3/4 of an acre is designated for smaller dogs, less active, older, or shy dogs. Drinking water is provided for guests and their owners. The park also features a walking trail, picnic tables, benches, trees, landscaping, and a pergola.

For more information please go to http://www.jeffparks.org/forms/dog_parks_brochure.pdf and for the permit application go to http://www.jeffparks.org/forms/dog_parks_brochure.pdf.


---

MICHAEL KAY'S BARK PARK - SHELBYVILLE
Michael Kay's Bark Park is located in Red Orchard Park at 704 Kentucky Street, Shelbyville, Kentucky. The Bark Park will be divided into two areas. One three acre lot designated for dogs weighing more than 30 lbs. This lot is also open to smaller dogs at the owner's discretion. The lot for smaller dogs consists of two acres and is designated only for dogs weighing less than 30lbs. The Bark Park will be open 7 days a week. Permits are required and are available at the Family Activity Center, 717 Burks Branch Road, Shelbyville. For more information please go to http://shelbycountyparks.com/Parks/Bark_Park.asp.


---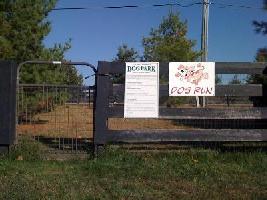 NORTON COMMONS
The Norton Commons community in northeast Louisville Metro features a couple of off-leash areas. One is located on the far eastern side of the community over by Brownsboro Road and we've not yet found the other one (though their website does boast two areas). According to the rules sign, residency within Norton Commons is not required but you are required to register. Unfortunately we did not read far enough on the rules sign to see where you go to register so if you are interested in using the facility you'll have to go read the sign yourself. For more information please go to http://www.nortoncommons.com/amenities.asp?section=live.





---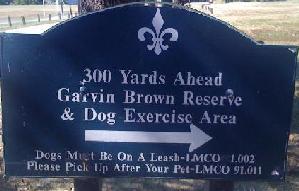 HAYS KENNEDY PARK
There is a dog exercise area located in Hays Kennedy Park in Prospect (see the sign to the right). The dog exercise area is located at the far eastern end of the park (actually the dog exercise area is on the adjoining Garvin Brown Preserve which is owned by River Fields). According to the sign this is not an officially designated off-leash area so dogs must remain on-leash. For more information about Hays Kennedy Park please go to http://www.louisvilleky.gov/MetroParks/parks/kennedy/.